1. Working on getting myself back on track. Last week was national running day...so I ran, for the first time in a while...not pleased to say it was more than a little apparent that it had been awhile. SO, Monday I decided to get serious about my mile a day plan that I had at the beginning of the year. This week went really well. I had to force myself out last night, but I went and felt much better after my two mile walk. Next week I need to really focus on getting all my water...I figure with the Texas summer heat getting stronger every day that won't be a problem.
2013 Starting Weight: 165
Miles logged this week: 16.33
Total Miles Logged: 161.92
Not happy with the weight gained, but I AM pleased with the miles logged. I already feel so much better this week. The pounds will follow, right now I'm just focusing on feeling a little better about myself.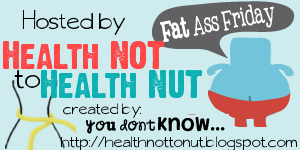 2. Yesterday I realized that Munch is too old to be put in the class I was planning to put the boys in this summer, which is a pity, because it's a drop off class and that would have been wonderful to have 40 minutes to myself every Friday. Today I'm going to plan our summer. We aren't going anywhere and that's okay...but I refuse to stay at home waiting for something interesting to happen. So, I'll be researching and planning...Marking up their Rupert calendar with fun stuff.
3. I think there should be a support group for people addicted to Washi Tape....cause man, do I have a problem and I KNOW I'm not the only one. Right? Right. I've been using it a lot in my Project Life album, but have plans to dress up happy mail, make some art projects with the boys...there are an insane amount of good (and easy) ideas on Pinterest. I may put together a collection of my favorites.
4. I really discovered my silhouette yesterday...I've had it for two years now...and really haven't used it. It's just so much work to pull out and set up and put away again....but yesterday I HAD to use it and the project I was working on had some unused space...so I thought, why not? I made a ton of little cut outs for my Project Life album. Why the heck didn't I do this in the first place??
5. I am insanely behind on reading blogs, but know that I love my readers and I love reading!!