Linking up with Angie! Come join in!!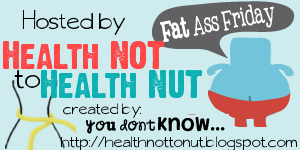 2013 Starting Weight: 165
Last Weigh In: 164
Current Weight: 164
Lost This Week: Nada
Total Lost: 1
Blah. Last weekend was a mess. I had a mother son date with Mr. Munch. We went to see Rise of the Guardians...they have STARBUCKS at the theatre (it's been a while since I went to the movies, so if this is the norm I am WAY out of the loop.) We had popcorn...with butter. Okay...mostly Munch had popcorn, but I helped. We went out to eat. I was not good.
The rest of the weekend wasn't much better and I completely skipped working out. So, yeah...that was fun.

Monday, I was completely back on track, meals were planned and I worked out everyday. I started my mile a day streak over.
2013 miles as of last week: 33.3
Miles logged this week: 9.12
Total Miles: 42.42
I'm glad my bad weekend didn't turn my week into a mess. I got a couple runs in... officially on week 4 of my do over on C25K. I'm due for a run today, but tomorrow is supposed to be gorgeous, so I'm debating waiting till then. Either way, I will be getting some miles in today. We've pretty much got our meals organized for next week, which is nice. Hopefully this weekend will go well.
Have a happy and healthy week!