Linking up with Angie!!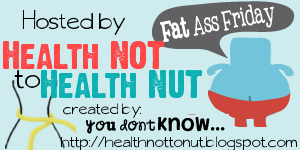 2013 Starting Weight: 165
Last Weigh In: 164
Current Weight: 162
Lost This Week: 2
Total Lost: 3
Yay! This week is the first week in a while I've been happy with myself. I feel like I've finally hit the grove again. I'm okay taking a rest day here and there and working myself hard the rest of the time. I am sore and tired today, but so happy with the results. I can feel my hard work paying off and that is exactly where I want to be and want to stay.
Once again I didn't stick with a mile a day plan...but still managed a total of almost 11 miles. We have had a few amazing weather days and we made sure to take advantage of it.
I love that my kiddos love going on walks as much as I do. Nox got really fed up with the stroller, so I gave in and let him get a work out too.
2013 miles as of last week: 42.42
Miles logged this week: 10.91
Total Miles: 53.33
I've decided I want to make a mileage goal. Maybe see if I can "walk" from Dallas to Galveston...or something...I've been thinking it would make a fun challenge for myself.
Have to start working on the meal plan for the next week. This week we tried this Italian Vegetable Soup. We used water instead of beef broth, but it was still amazing. We will definitely be making it again.
Have a healthy and happy week!